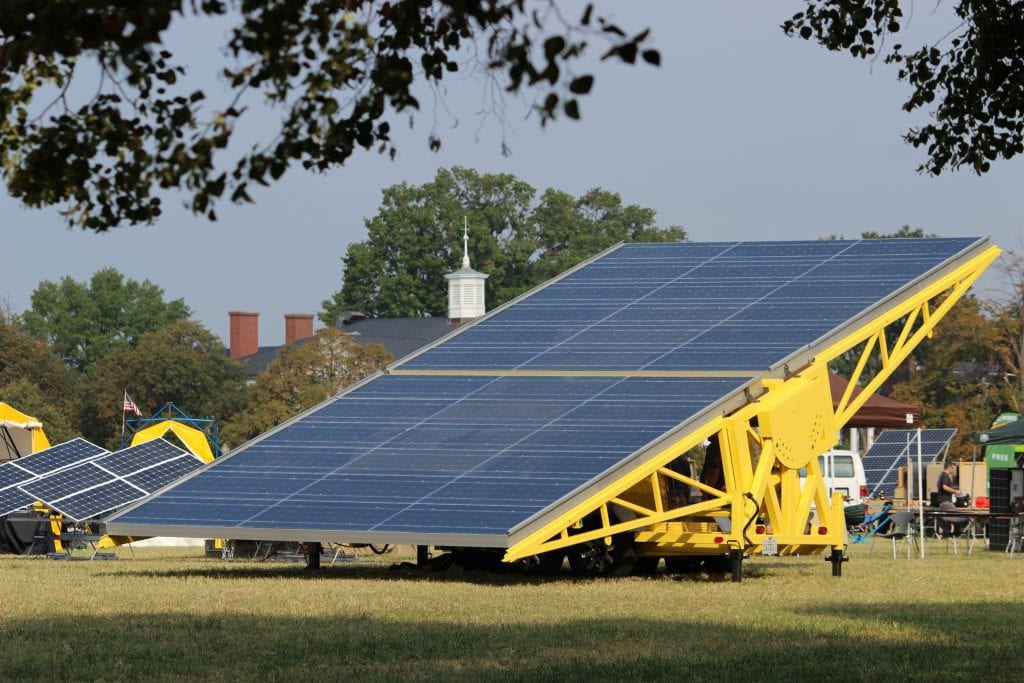 SUN COMMANDER
---
The Series 8000 is a patent pending, best in class "on-grid/off-grid" portable solar generator. The Sun Commander® will offset power at its base station 24/7 and in the event of a power outage will continue to provide needed power.
---

---
In a disaster or a need for power at a remote location, the Sun Commander® can be un-deployed in about 3 labor hours (three men 1 hr). The unit is then ready to be pulled behind a standard 3/4 ton pick-up truck or loaded in a 20 ft standard shipping container and sent to where it is needed. The unit will be fully charged and ready to supply immediate and continuous power with various connection options available.
---
90° Zero Lot Line
---
A sleek canopy PV mounting structure designed for overhang parking lots, sidewalks, etc. adding shading and protection from the weather as a secondary benefit." Our 90° Zero Lot Line are galvanized steel poles (with an optional paint finish), with foundations that do not interfere with parking areas. System size customization at buyer's request.
---
90° Zero Lot Line Galvanized Steel Poles
The Cathedral of St Mary's of the Annunciation Cape Girardeau, MO
---
System size customization at buyer's request. System size customization per site requierements Not included. Electric disconnects and singae as required by code and utility provider.
---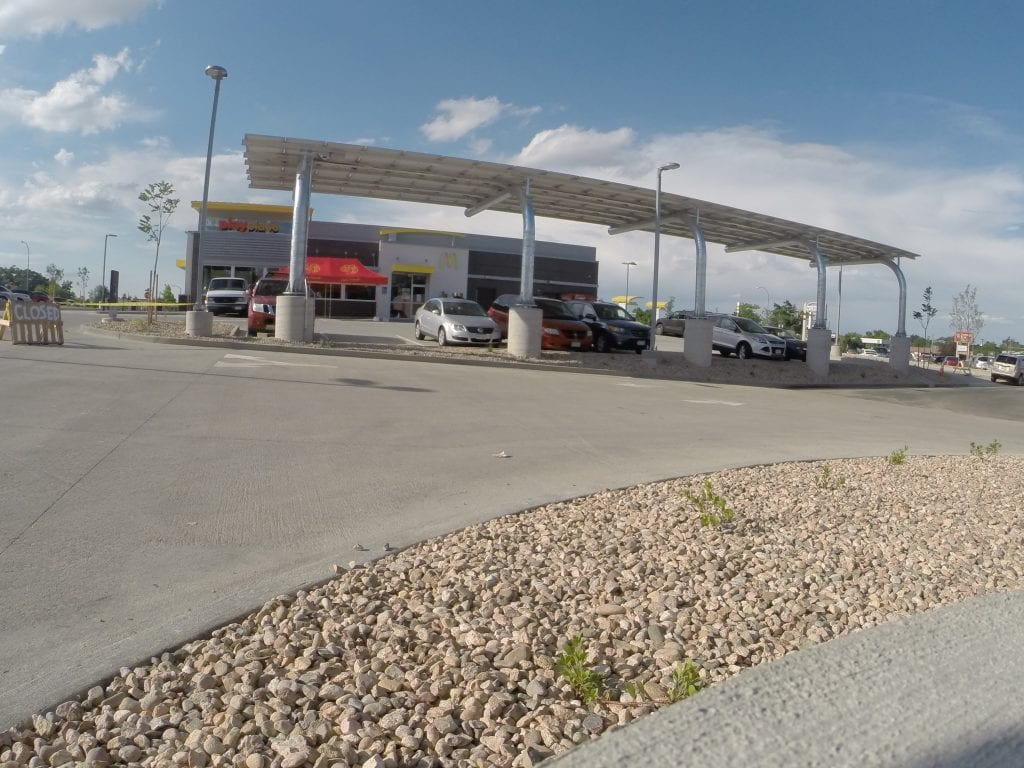 DID YOU KNOW?
Our installers and management team are required to complete continuing education, when necessary, to keep up with local and national codes.
Day & Night and its team go above and beyond to implement best practices required for solar installation safety even before they become code. Safety is a major concern in the electrical industry.
The best practices utilized by Day & Night Solar not only keep the installation crew safe, but ensure long-lasting safety for the system owner as well.